Pilot's Perspective: 2017 Was a Big Year for Operators—And This Year Looks Just as Bright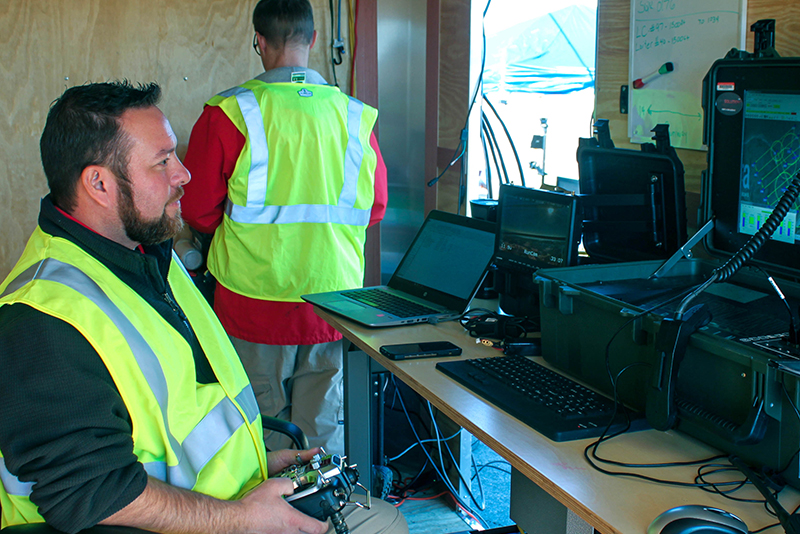 This article from pilot Ryan Henderson appeared in the January 2018 edition of our quarterly newsletter. To subscribe, visit go.umd.edu/UASsubscribe.
The doors to UAS operations in the United States were thrown open last June with the launch of the Low Altitude Authorization and Notification Capability, or LAANC.
Like many in the industry, the UAS Test Site welcomed the ability to apply for automated, digital FAA approval to fly in controlled airspace under LAANC. But the magnitude of the mechanism, and what it says about FAA's continued efforts to get ahead of operator needs, is worth lingering on.
The most drone-friendly industries conduct business primarily in controlled airspace. Real estate, construction, logistics, infrastructure, and public safety are all centered around areas with larger populations, which in turn are served by airports. It was, of course, possible to get authorization to fly in these areas prior to LAANC. But the roughly 90-day delay for manual approvals was enough to ground projects or dissuade companies from exploring the potential of UAS in the first place.
Said another way, the slow authorization process was holding the nation's economy back from the global market for business services using drones, valued by some estimates at $127 billion.
LAANC removes that barrier. As of fall 2017, operators can get expedient authorization to fly in the airspace around roughly 50 airports—including Phoenix Sky Harbor International, Miami International, and Cincinnati/Northern Kentucky International.
LAANC is undoubtedly the greatest catalyst for growth in commercial UAS since Part 107, but it probably won't hold that title for long.
The UAS Integration Pilot Program has the potential to fast track national airspace integration by giving the Department of Transportation actionable information for how to balance local and national interests. Even the forthcoming decision on the criteria for waiving flights over people under Part 107 could substantially impact where and how commercial enterprises operate.
There are more questions than answers here at the start of 2018, but if the awaited policies and programs continue the judicious tradition of LAANC, we can expect strong growth in UAS-related innovation and economic advances.
Tell us what you think, drop us a line at uasnews@umd.edu.
Published January 11, 2018